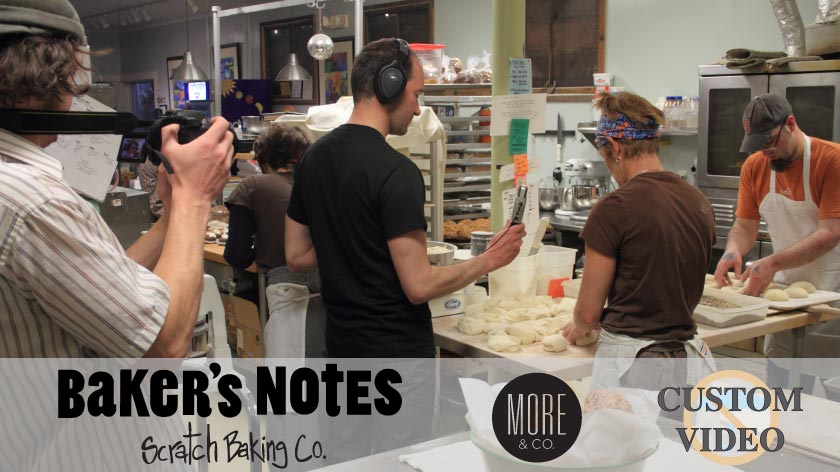 23 May

Baker's Notes. Behind the Counter – Episode One: Bagel Shaping

Behind the Counter – Episode One is an artistic, inside look at the intimate process of making hand-made bagels at Scratch Bakery.  Yum!

A note from Scratch Baking Co's Baker's Notes site:

1200 bagels, 3 a.m., our kitchen … we're so happy to bring you Behind The Counter.
We created Episode One as an aid for you when you get to page 34 in Issue No. 1: Bagel Shaping. This step in the bagel making process gets a little tricky! Take a look. We hope you'll take away some tips on perfecting your bagel shaping techniques and maybe you'll be humming our song in your head all day long.

Testimonial:
More & Co. loves working with No Umbrella Media on Bakers Notes.
–Ryan Thomas Shimala, Project Direction, More & Co.