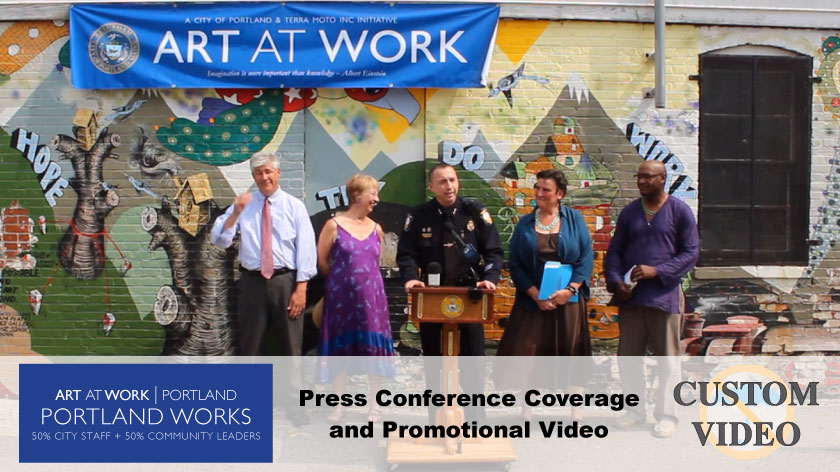 15 Aug

Art at Work

Client: ART AT WORK project

Job Title: Press Conference coverage and marketing video production.

Job Description: Capture the essence of July 12, 2011 press conference announcing the awarding of a $100,000 grant to Art at Work for the upcoming Meeting Places program. Use that footage to create two videos: one documenting the press conference while also showing the nature of Art at Work and it's programs, another to tell the story from the perspective of the police department that program collaborated with.

Date: July and August 2011

Testimonial:

–.