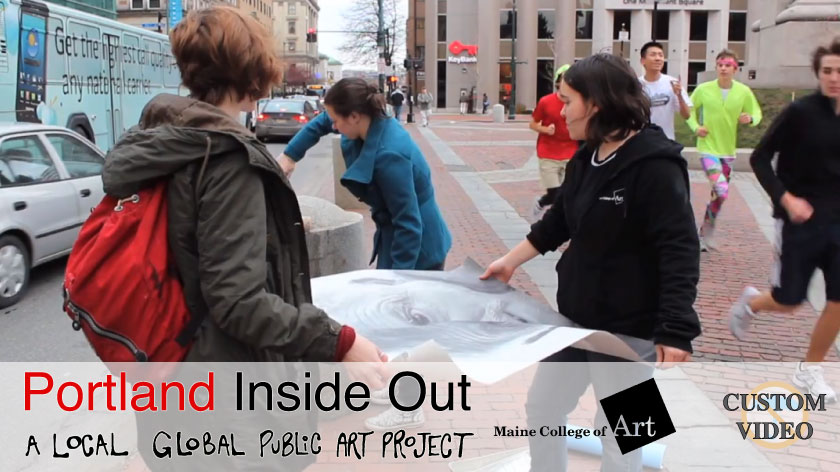 23 Feb

Portland Inside Out

Collaborators: Maine College of Art

Job Title: Portland Inside Out

Job Description: In response to artist JR's TED Prize wish "to turn the world inside-out using art," Maine College of Art's Public Art Studio 2011-12 Class partnered with TEDxDirigo to create Portland INSIDE/OUT.

This temporary public art installation featured the portraits and voices of everyday Portlanders, representing diverse groups within the city who may not always be heard. The portraits and quotes were documented through social media and shared throughout the city on posters and banners of various dimensions.

Portland INSIDE/OUT provides a unique opportunity for community members to express their ideas about positive change in time with the November mayoral election. The installations took place November through December 2011 throughout the city.

Major support for Portland INSIDE/OUT comes from Creative Portland Corporation, and VIA. The INSIDE/OUT MECA artist team is collaborating alongside Portland neighbors, organizations and building owners including The City of Portland, Creative Trails, Cultivating Community, Parkside Neighborhood Center, Company of Girls, The Telling Room, the Institute of Contemporary Art at MECA, Mark Marchesi, Pete Nenortas, Michael Berube, Parallax Partners, No Umbrella Media, Winky Lewis, and many, many more.

Date: Fall 2011

Testimonial:

–.